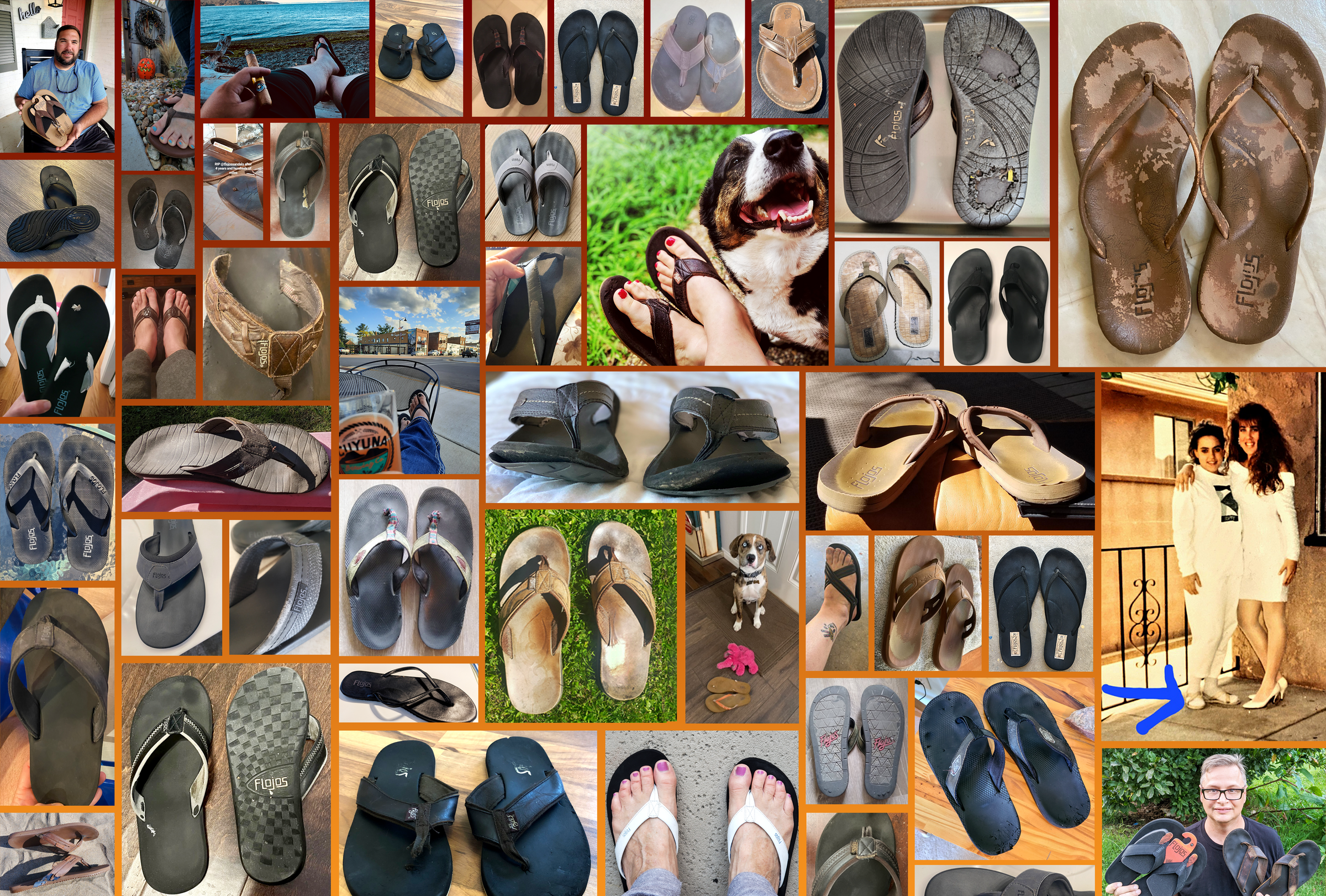 Send Us Your Well Loved Flojos' Photos!
Enter for a chance to WIN a free pair of sandals! Send us a picture and caption of your worn Flojos. Where have you traveled with them? How old are they? We want to hear the stories of your Flojos.
Once every three months we will choose one story and share it on Instagram and Facebook (@FlojosSandals). Whoever gets picked will win a brand new pair of Flojos! Use the address here: Follow the hashtag #WornWednesday on Instagram and Facebook to join in.
*Please email us at cole@flojos.com a quality photo and description of your Flojos to be entered. One entry will be picked every three months. Contest for U.S. residents only. Photo will be chosen by the sole discretion of Flojos. Entries valid only upon email. Previous Worn Wednesday posts and entries will not be counted.